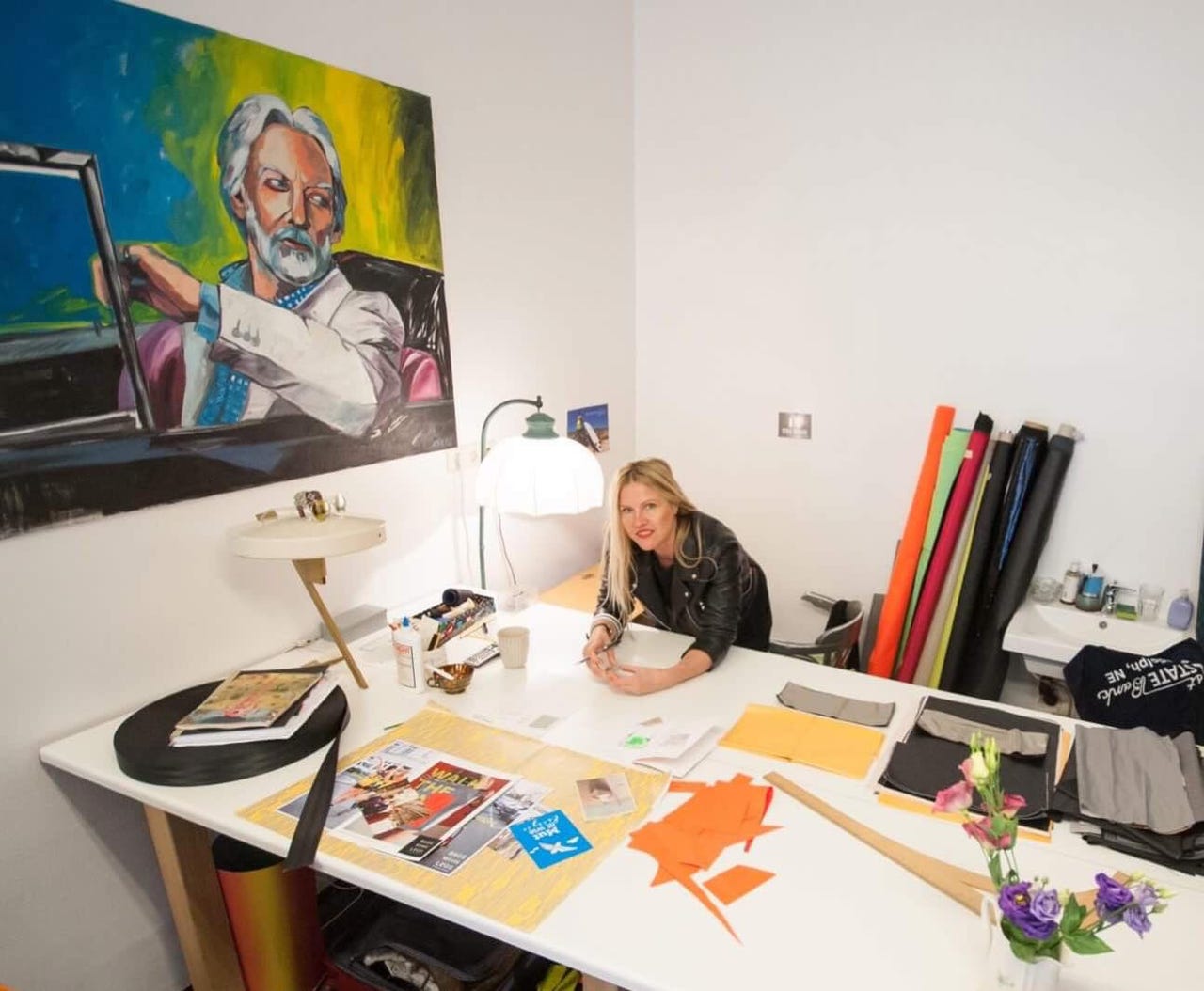 Annamaria is the creator of Bags With Legs.

more text


+ Mission
Women we trained in sewing bags
We created Bags With Legs to give women, with migration background a better chance for the labour market, so we embrace them , we train them and we empower them to use their skills to bloom.
Seda
is originally from Chechnya, she finished already Fashion school here in Vienna so learning to sew bags with us was a natural step for her.
Her superpower is her kind heart
Mominah
is from Syria and she has plenty of experience in sewing and handwork in general. She loves to sew, she finds comfort in creating things with her hand.
Her superpower is sewing skills, pacience and dolls. (Yes, she makes hand made dolls. One of a kind beautiful dolls.)
Sumaya
is Kurdish and she is coming from Syria. She never experienced a working or training situation before here in Vienna, since she recently moved here.
Her superpower is her incredible motivation .